Guide to Slots and Fruit Machines
When the humble fruit machine was originally introduced in America, it offered three reels, one win line and only a handful of reel symbols. That was all for the world's first slot machine, built just before 1900 by an industrious inventor.
Travel more than a century forward in time, and you'll naturally see that fruit machines have changed greatly, with today's slots offering a variety of bonuses, enhanced features, stake-dependent added extras and more. Throughout this article, we'll explain what all these features are and what they do, while also discussing the later, more advanced fruit machines and slots.
Now when you think of a fruit machine, or "fruity," the image that likely comes to mind is of you in your pub, having a few gos to try your luck. In your local, the game you're playing most likely differs from the three-reel classic slots, as classic slots tend to have no features or bonuses, meaning that they offer a very boom or bust type of gaming session.
We Recommend Cloud Casino To All UK Players
Cloud Casino
Devices
Mobile
Tablet
desktop
Begambleaware.org up to £400 + 150 free spins
Up to 150 Slot Spins & £400
T&C Apply to Bonus New Players only. 18+begambleaware.org
Works On Mobile & Tablet Devices
Begambleaware.org
Latest Games From NetEnt & MicroGaming
Visit Casino Here
A fruit machine, however, will come with a variety of features. To describe this in more detail, we'll look at Microgaming's Treasure Ireland fruity. This pub-style fruit machine comes with Nudges, Nudge Gambles, Nudge Repeats and Nudge Bank Held. All of these options are available after any given spin; we'll explain them a little later. The other thing that this fruit machine offers, like pretty much every other pub-type fruity, is a bonus game, which in Treasure Ireland takes the shape of a board game.
During the bonus game, which is triggered when three clovers symbols spin into view, you simply have to spin the number reel, and you'll automatically move forward that number of positions. Scattered about the board are bonus positions that could lead to you getting an extra life, feature bonus, an eliminator or a bonus boost.
There are also win spin shots, Feature Shots, and a Spud, which is the key to gaining extra lives. There are also Hazard positions, which could see you losing the game in the event that you do not collect before landing on it!
On a fruit machine, both in the pub and online, you will find that the features trigger pretty regularly, unlike on a lot of standard slots out there (if they indeed have a bonus feature at all!). To put things in perspective, let's look at Microgaming's 1 Arm Bandit. This is a classic three-reel, three-payline slot, which, though it looks a lot like a fruit machine, is nothing like one.
The first thing you'll notice about this slot is the value of the top three prizes: 1000, 2000 and 4000 coins. These values are won when three Bandit symbols spin into position on lines one, two and three respectively. There are no other features whatsoever, and so the slot, a bit like the old X-O-X-O-style slots, offers a boom or bust type game.
But now we'd best look a little more carefully at the terms we've been using, because things can get a little confusing if you're new to fruit machines or to slots in general.
Special Fruit Machine Features
Classic Slot – These games come with three or five reels, and have between one and five possible win lines. They offer no bonuses, but do sometimes offer Wild symbols or Scatter Pays. They also tend to be a lot cheaper to play than are more modern video slots.
Bonuses – When playing a fruit machine, you may trigger a base game bonus. These tend to be triggered when you reach a specific position on a feature ladder, or when you spin a certain combination. These aren't to be confused for the main bonus game—rather, these are bonuses that can help you within the game.
Boom or Bust – In a slot-machine context, this refers to a slot that offers no features, such as holds, nudges, bonus games, et cetera. It quite simply means that you'll have a winning session, or a losing session, without any skill or strategy being implemented on your part.
Nudges – This feature is only found on Fruit Machine type games, never on slots. These randomly triggered features allow you a to accumulate a set number of "nudges" which you can use to nudge down any reel by one position at a time, to help create a winning combination.
 Nudge Gamble – This feature will give you a set number of nudges, and should you wish to, you may gamble the nudge for the chance of getting a higher number of nudges. However, depending on the game and its rules, if you lose the gamble, you may end up losing all of your nudges.
Nudge Repeat – If you are given a set number of nudges, some Fruit Machines will actually repeat them, giving you even more chances of winning! Unfortunately this is quite a rare feature, but a very good one, if you can find a fruit machine that offers it!
Nudge Bank Held – Some fruit machines also allow the option of cancelling nudges, with the chance of them being banked for use at the end of your next spin. Quite simple, really!
Bonus game – When playing fruit machines, you'll find that bonus games tend to follow the same kind of theme, that of a board game. So you'll either go around and around the board in circles until the game is over, or work your way from one end to the other, as in Snakes and Ladders.
There are also tiered games, in which you try to work your way around and inwards on the board until you get to the centre—these types are quite popular, but unfortunately rare. There are also bonus features which offer you a Hi-Lo type game, which sees you trying to guess the outcome of the next number in a given sequence. You may also find some fruit machines which incorporate a few bonus games into the same game.
Feature bonus – If you land on one of these, you'll be awarded bonuses in the form of features rather than credits. You'll see the credits meter replaced with a load of rapidly flashing words, awarding things covered elsewhere in this glossary, like Extra Lives, Eliminators, Bonus Boosts, Extra Cash and Feature Trail Runs.
Extra life – An extra life can generally be obtained in two ways on a fruit machine: either by collecting three Extra Life symbols, or by being awarded one when you land on a bonus.
Eliminator – On some fruit machines, the game uses a process of elimination when awarding you one of several possible extras. You land on a position, and you get a number of shots for either Cash, Features or in some cases Super Features. Getting the Eliminator on the bonus game randomly eliminates some of these features for you.
Bonus boost – The bonus boost will give you an extra bonus, for example getting you higher on a ladder or further around a board.
Win spins – Another huge difference between fruit machines and slot machines is that slots, as a rule, offer free spins, whereas fruit machines offer Win Spins. Basically, you're guaranteed a win on each win spin.
Feature – A fruit machine comes witha plethora of features, as opposed to a video slot which may offer only a couple. These features tend to be in part skill-based.
Hazard – These positions in a Bonus Game are essentially the spaces you want to miss: Hazard symbols can cause you to be kicked off the board or lose some winnings. On the bright side, though, they also sometimes contain bonuses, so if you're lucky you may get a boost!
Collect – A fruit machine does have one little problem: if you keep going after you've passed what it is willing to give you, it will quite simple kick you off the board and you will lose any accumulated winnings! So always make sure you quit while you're ahead!
Obviously, there are many other features that fruit machines use; however, the ones listed above are generally the most common and popular. Now, let's move into the bookies and casinos. In these venues, you will come across different types of slots.
In bookies, you'll come across what are called Fixed-Odds Terminals. These terminals offer a variety of virtual games, like cards and roulette, but also slots. These games are a bit like the slots you'll find at a casino, and a bit like the fruit machines at your local pub. Instead of offering only one win line and three reels, they offer five reels and as many paylines as the developer chooses to put on them.
These games have fewer features than a fruit machine, but tend to have more than a casino slot. They are also a lot more expensive to play, so they may gnaw away at your budget quite quickly.
These are called Fixed Odds Terminals, because that is what they are: the odds of winning are unchanging. The games also tend to have a fruit machine feel in terms of their themes, which are generally cheeky and amusing. Payouts are capped at £500 for any given game, which means that if you want to play for bigger money, you need to be at the casino.
Progressive Slot Machines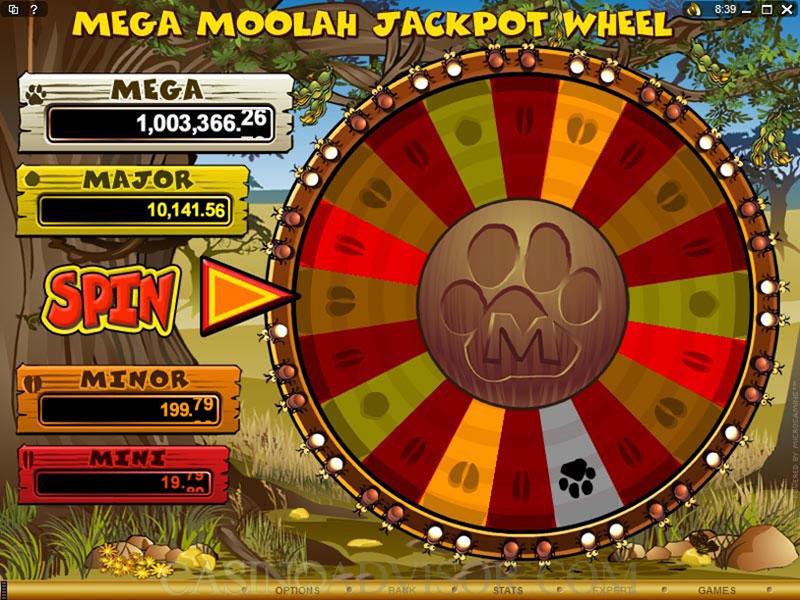 In a casino, there is no limit on what can be won (or wagered, within reason!), and some slot machines accept maximum bets of up to £10 a spit! When playing these slots you'll come across all kinds of weird and wonderful features, as well as some slots offering Progressive Jackpots whose values can reach the tens or even hundreds of thousands!
As a general the rule, though, a classic video slot has no features, three or five reels, and one to five win lines. As mentioned above, these are fun to play, but should the slot be in a bad mood, it can be a bit of a coin muncher. Of course, these slots do come with variable stakes, and most allow you to alter the number of lines you wish to play, so you'll always find a style to suit you.
To step up a notch in complexity again, we'll introduce you to bonus video slots, which are in a league of their own! Bonus video slots offer all kinds of features, and unlike the classic video slot or fruit machine, offer far more lines, far higher jackpots, far higher possible wagers, and a truly unique style and gameplay with each machine. As an example, we'll look at the Mega Moolah Progressive slot.
The game comes with 25 win lines, and also has Wilds, Scatter Pays, Free Spins, a Random Progressive Jackpot, and a 15,000 coin Base Game Jackpot.
When playing the game, you'll be aiming to spin three or more Scatter symbols into view, as these will trigger the Free Spins round, during which all wins are tripled in value. There is also the chance of the game locking down and taking you to the Mega Moolah Wheel screen. Here you are tasked with spinning the wheel to receive one of four Progressive Jackpots!
The Mega Moolah slot is actually part of a series of slots, but for simplicity, we're just looking at the one. Should you find any others offering the Mega Moolah progressive feature, though, feel free to play, as they tend to all play in pretty much the same way!
Another slot worth showcasing is Microgaming's new game, the Immortal Romance slot. Now, this slot is part of the All Ways range, and as such it has no win lines: to win, you simply need to have three or more of the same symbol showing on consecutive reels from left to right. This gives you 243 ways to win!
As with Mega Moolah and most other slots, Immortal Romance comes with Wilds and Scatter Pays, as well as free spins. However, it's the randomly activated wilds, four-tier bonus engine and truly unique playing style that set this game apart from a lot of the others. The base game jackpot, once again, is 15,000 coins.
Bonus Games and Bonus Features
Wilds – When playing on a bonus video slot, you'll most likely come across a Wild symbol. Wilds stand in for every symbol in the game, except for the Scatter and Bonus trigger symbols, unless otherwise stated. It is also common for these symbols to double up as the Jackpot symbol.
Scatter Pays – These symbols tend to award a set cash amount and access to a bonus round, depending on the game. They are called Scatter because they don't need to appear on any specific line, or in any specific order. The same is generally true for Bonus trigger symbols. Check the pay table of individual games for more information.
Free Spins – It does what it says on the tin. If you spin into play the triggering symbol or symbol, you'll be awarded with a set ofFree Spins. Now, unlike with a fruit machine's Win Spins, the free spins are simply complimentary spins that may or may not result in a win. However, they do normally come with a multiplier attached, or allow you to choose a set of free spins with a certain multiplier.
Progressive Jackpot – On a progressive slot, a small amount of each wager made is popped into the kitty. This is what feeds the ever-growing jackpot. The jackpots tend to be linked across multiple slot machines, meaning that at any time, one of those slots will be given the go-ahead by the master computer to give you the progressive bonus round and drop its payload.
Base Game Jackpot – This refers simply to the amount that a given game pays out, without going into progressive mode. So in Mega Moolah, for example, the progressive jackpot starts at 1,000 coins, but the base game jackpot is 15,000 coins.
Randomly Activated Wilds – Some slots, like Immortal Romance, have a randomly activated feature which can turn up to all five reels wild. This happens randomly—but more often when you're playing for higher stakes!
Four-Tier Bonus – A lot of online slots now offer multi-tier bonuses. These bonuses require you to enter the bonus round a certain number of times to unlock a new feature, such as extra free spins with expanding wilds. Simply put, the more you play and enter the bonus, the bigger and better the features get!
Series – A series of slots is basically a group of slots that share a progressive jackpot. Playtech offers the Marvel jackpots and Microgaming offers the Mega Moolah jackpots.
What ell's Are Slot Machines Called Around The World
In Australia they call slots for Pokies,  you can play Australian free online pokies at freeonlinepokies.casino, it is basicly the same games as in the UK but there are some different types also.