Play Reel Riches Fortune Age Slot Machine For Free
As China began to open itself up to the wider world, so too did slot developers rush forward in an effort to encourage this new market to try their titles. WMS' Reel Riches Fortune Age feels more like the art team followed a list of checkboxes, honestly. Red and gold being the predominant features, with lots of golden Chinese symbols and the God of Wealth depicted on the reels, as well as some minor symbols such as diamonds, potions and playing card icons such as 10, J, Q, K and A.
Honestly, it's not even that the graphics look bad, it's that they're so bland and uninspired that it feels like the artists phoned it in and just drew the most generic things possible. We like Chinese themed slots. We don't like ones that you could put side by side with another and it'd look like a clone visually.
Developer
If there's anything close to being a grandfather of modern video slots, WMS, or Williamson Gaming, is probably it. It began as an offshoot of WMS Industry, being formed in 1991, but producing their first slots in 1994.
WMS as a company has transformed the way gamblers approached standard mechanical slots, setting trends that are followed to this day, and they were especially innovative in creating new systems to decide payouts. WMS worked with lots of popular licenses, such as Monopoly, and continued operating under the umbrella of WMS Industry until 2013, when it became a wholly owned subsidiary of Scientific Games Corporation.
Top 3 casinos for September
How to Play it
The title is played on a 5×4 playing field with 40 fixed paylines, meaning that players will only be able to increase or decrease the wager to adjust how much they have to pay for playing. Players can bet between $0.40 up to $100 per spin. A small, but neat thing to note is that this WMS release also allows you to bet $88 coins, as the number 8 is lucky in Chinese culture.
Something we didn't find quite curious was the fact there was no Autoplay option to speak of what-so-ever. Then again, it does seem like WMS might be lagging behind with the times, as we weren't able to find a mobile version that we were able to test and get working.
When it comes to visuals, we've made ourselves abundantly clear as to how we feel about them. The whole thing shows that WMS has talented artists, yes, but the theming was so overdone and bland that we felt no connection with it what-so-ever. We've seen some great Chinese and oriental video slots recently that didn't look like clones of each other.
Special Features
The game has a special feature that sounds complicated on paper, but it's actually really easy to understand once you see it in person. At all times, you have these five fixed jackpots visible – and to activate them, you need their respective coin. Now, just like the fixed jackpots are colour coded, so are the coins – so green coins can activate the green mini jackpot.
However, just getting the coin isn't enough – after that coin lands, you have a reel spin in which you can receive a cash prize, the jackpot, or you can upgrade your coin into a higher paying one. Up to four coins can be picked up at once, and this expands how many spaces on the wheel you are awarded – two coins means you're rewarded with two prizes from the wheel.
Now that we've covered how to activate the jackpots, let's move on to free spins. Collect three, four or five Scatters, you are rewarded with 2x, 5x or 50x bet, respectively, and are taken to a free spins bonus game. Within it, you must pick out between 18 goodie-bags, which can again reward five different coloured gems, but this time, they aren't associated with the jackpots. Instead, their colour coding indicates which free spins bonus they will reward you.
On top of them, you can also get a multiplier increase and a free spins increase from the bags, which will add a +1 multiplier or +3 free spins to all free spins bonuses. Which bonus you get depends on which three same coloured gems you collect first, with three purple gems being the most rewarding option.
Maximum Payouts
While you may see the largest fixed jackpot sitting at 1250x the bet and think that's the biggest win, you could technically go higher and reach a 2000x jackpot during the free spins bonus. We were unable to identify the title's volatility. It has an RTP of 96.15%, which is above average for video slots.
Summary
If we're honest, the graphics are literally the only thing that we didn't like here, and we know for a lot of players, this won't be that much of an issue. The gameplay is absolutely solid and so are the jackpots – so if what you've read looks interesting for you, feel free to play it to your heart's content.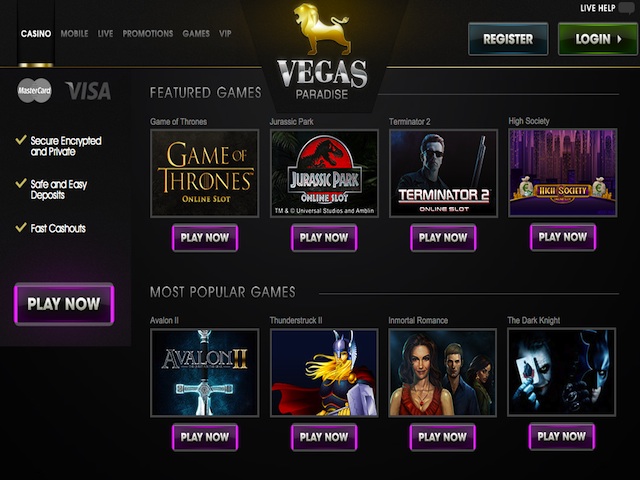 Play Reel Riches Fortune Age Slot At
Vegas Paradise
Good Variety Of Games From NetEnt, MicroGaming & Others
100% Match Bonus Up To £200 On 1st Deposit t&c's apply 18+ begambleaware.org
Licensed by the UK Gambling Comission
Play Here