London Park Tower Casino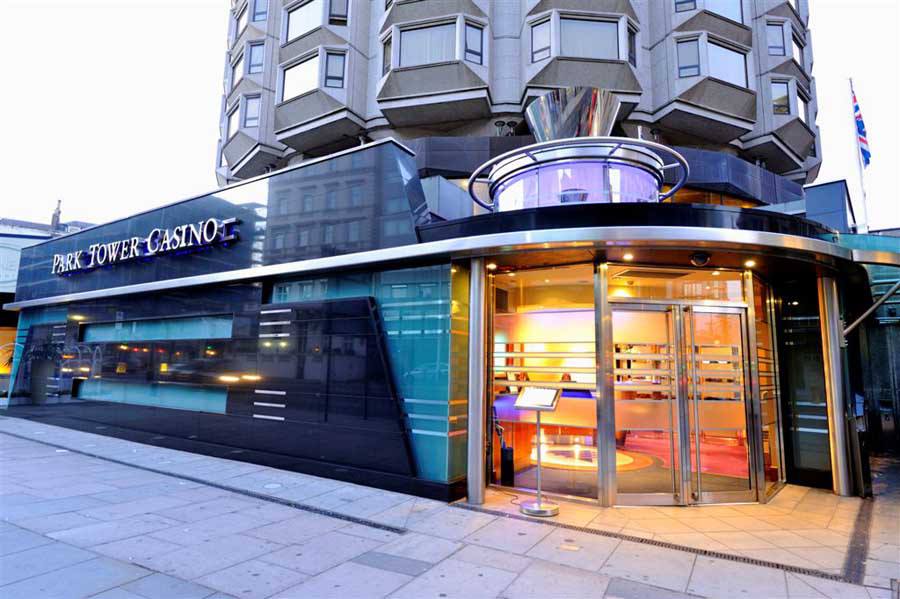 If you're out shopping around the Knightsbridge area of London and find yourself fancying a little live gaming action, allow us to highly recommend a visit to the London Park Tower Casino. It's located right on Knightsbridge, making it is one of the most accessible casinos in all of London.
History
Though it isn't steeped in history, being one of the newer casinos to open its doors in the heart of London, the London Park Tower Casino will nevertheless welcome you very warmly indeed.
Location
Getting to the London Park Tower should be no hassle at all. It's a very easy place to find—their address, for reference, is Park Tower Casino, 101 Knightsbridge, London, and their postal code is SW1X 7RQ.
Games Offered
American Roulette – If you're looking to play Roulette in very pleasant surroundings, this is the one casino to visit whenever you're in London. You'll be able to experience a full range of betting opportunities on the American Roulette tables at the London Park Tower Casino.
Blackjack – Should you wish to play Blackjack, you will of course be able to do just that at the London Park Tower Casino. With some very high table stake limits attached to their Blackjack games, all bankrolls and players are catered for perfectly.
Three Card Poker – Should you be in the mood for a different card game, you might be interested to hear that the game of Three Card Poker is readily available at the London Park Tower Casino. This is a low to high limit card game, where the action is thick and fast.
Baccarat – Naturally, you can get your Baccarat fix at this highly regarded casino. With just three betting options in every hand, it shouldn't be too difficult to pick a few winners!
Slots – If you're the type of player who can happily sit in front slot machines for extending sessions, you'll no doubt be very pleased to learn that you can do precisely that at the London Park Tower Casino. They provide a huge number of different and completely unique gaming machines for you to play. All of these, we hasten to add, come with very high payout percentages. Some truly magnificent jackpots are on offer.
Dining Possibilities
If you get peckish while at, or near, the London Park Tower, head to the The Balcony Restaurant. There, you can experience some of the world's finest cuisines set in a very stylish setting, with views of the gaming floor.
The Balcony offers a diverse array of menus and meals to suit all tastes. Their team of highly trained chefs specialize in both Arabic and modern European food.
The Balcony boasts a huge wine list, so you'll have plenty to choose from when pairing with your meal. Should you simply fancy a snack, these are available at their fully stocked bar, which always offers a welcome break from the gaming tables and machines!