Land-Based Casinos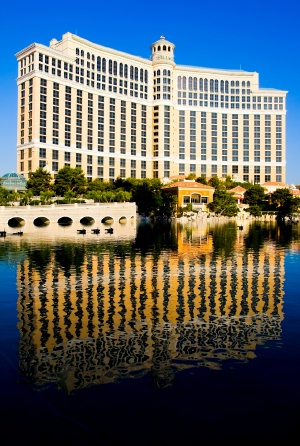 We are not just an online and mobile casino website! We are also very happy and proud to showcase a range of land-based casinos, where you'll be able to experience a diverse range of real-money casino games whenever you're out and about in the UK.
We have dedicated this section of our website to some of the UK's finest land-based casinos. Have a look through our UK Land-Based Casino Guide below; for additional information on any casino, simply follow the links.
Premier UK Casinos
The Casino at The Empire – At this Leicester Square location, you will find a range of 31 table games and plenty of electronic gaming machines. This centrally located, easy-to-find London casino also offers many dining options and several bars, for any time you feel like taking a break from the gaming action.
Golden Nugget Casino – At the Golden Nugget Casino, you'll find not only 20 of the very best and most popular casino slot machines, but a wide and interesting range of casino card and table games as well. The Shaftesbury Avenue location is surrounded by many other must-visit destinations in the heart of London's W12 district.
The Clermont Club Casino – There is something special about The Clermont Club Casino: their location is absolutely stunning, in the exclusive Mayfair area, and high-limit gaming action is always on offer. For the ultimate gaming experience in London, a visit to The Clermont Club Casino is a necessity.
Gala Casino – As you may already be aware, there are many Gala Casinos dotted around the UK. We'd like to draw your attention to their location on Baker Street in London. They have a huge customer base, and this is one of the busiest casinos in the area. Here, you're always guaranteed to find exactly the game you're itching to play!
Palm Beach Casino – Despite its name, this is not a beachfront casino, but rather one set in the heart of London. You're always guaranteed a warm and friendly welcome at the Palm Beach Casino. Their dice table complements their many other casino games; you'll surely be able to play the game you're looking for!
Star City Casino – A must-visit casino right in the heart of the country, in the city Birmingham. No expense has been spared in the design of this relatively new venue, which offers all manner of different gambling opportunities throughout the day and night. Easy accessible from many motorway networks, Star City is well worth a visit if you're in the area and want to experience the ultimate gaming session.
Crockfords Casino – While Crockfords is a very long-established casino, they've recently been making headlines thanks to a rather unusual story revolving around the poker player Phil Ivey—look it up! Set in the heart of London, this is one of the premier casinos in Great Britain, offering some of the highest table limit games in the nation—certainly, a playground for the rich and famous.
Maxim's Club Casino – This casino is not far from Prince William's new home in Kensington, so if you've just finished paying a royal visit and fancy hitting the gaming tables, just pop on over to this very player-friendly casino. Maxim's offers many different casino games and slot machines that are sure to take your fancy!
London Park Tower Casino – As you can see, there are plenty of London-based casinos for you to choose from—the London Park Tower Casino is another, and well worth your time.