Avalon II The Quest For The Grail Slot
The quest for the Holy Grail has begun! Join King Arthur, Guinevere, Merlin and Morgan in a quest that's now more rewarding than ever.The new Microgaming slot, Avalon 2, one of the most anticipated games, of 2014 is now here!
This slot features eight amazing bonus games, and like other recent Microgaming releases, it offers 243 payways, so the fun is never over.
Offering a range of bets from €0.30 to €7.50 per spin, the game can be a very accessible way to relax after a hard day of work; and due to the great variety of bonus features, you have a real chance of making a decent profit.
The first and most common way to trigger a bonus is the Merlin feature. The symbol for this legendary figure appears randomly, triggering either a cash prize or a multiplier, depending on whether he shows up after a winning or a non-winning spin.
On a winning spin, he'll be awarding a multiplier which can range from two to four times that spin's prize. If he appears after a non-winning spin, he will swing his magic wand and multiply your spin's value even more.
The real fun, however, begins when you hit the Grail Bonus. This amazing feature offers eight different bonus games, and is triggered simply by spinning three or more Grail symbols, regardless of their position on the reels. And so begins your great quest, through the kingdom to get the Grail and return it to Avalon.
Top 3 casinos for December
Your first stop will be the Lake of Legends feature, a bonus game that involves rolling a dice. Your goal is to reassemble Excalibur from out of six broken pieces, corresponding to each number on the dice—you have ten spins to do it. Each number on the dice will multiply your stake by its value (for example, hitting a six will pay six times your spin value), and completing the task of rebuilding Excalibur will pay another fifteen times your stake on top of your previous total win. (Completing this goal before your tenth roll will also bring you six times your spin value for the remaining rolls.)
The second stop is the Misty Value feature. This is where you get to choose your Wild and win fifteen free spins. For the duration of this bonus game, one of the other high-end symbols of your choice will act like an extra wild. This extra will act as a multiplier, doubling the value of your winnings which can thus be quite considerable.
Next up is the Whispering Woods bonus game, which unlike the previous bonuses is very basic. You will get to make your choice from five shields, each of which has a multiplier assigned. The good news is that the multipliers range from ten times your stake up to one hundred and sixty times your stake, which impressively enough can get you a win of up to €1,200 if you're playing the maximum €7.50 value for a spin.
The Forrest Falls Bonus feature, the fourth major step in your quest, will get you twenty free spins. Don't be disappointed though, because that's not all! The Avalon II Wild becomes the Trailing Wild, and if you hit it on the first or second row of the reel, it will stay put on its column for an extra spin.
Bonus game number five, the Dusky Moors, will see twelve items displayed on your screen. Your goal is to match two identical helms; you don't stop picking until you do. The helms multiply your stake from six to twenty times, and every wrong match you make will increase your multiplier from two to eight times.
In the sixth bonus game, the Morgan's Keep bonus, you will win twenty free spins and a two-times multiplier for each. The fun part about this bonus game is that for every consecutive win, your multiplier will be increased, from two to three and so on up to six. If you're lucky enough to large a big multiplier for each spin, you can win big.
Lucky number seven is the Hall of Shadows bonus game, in which you get the chance to prove you're worthy of retrieving the Grail by fighting the Black Knight. You can either attack the Knight or perform defensive moves; each successful move earns you a prize. Should you choose your moves wisely and defeat the Black Knight, you could end up retrieving the Grail and being the winner of a quite massive payout.
The Isle of Avalon is the game's last bonus feature, one only some hard-working few get to play. The goal is to achieve the highest multiplier possible by spinning the wheels on your screen. You will get to spin each of them (you will get to spin the fourth only if you get a 0 on the third wheel) and the numbers from each wheel will form your final multiplier. This means you could win a four-figure multiplier, and the payout would be amazing!
With great 3D graphics, astonishing gameplay and so many ways to be rewarded, Avalon II is definitely one of the most entertaining slot games available at the moment and one you should not miss!
We Recommend Playing At This Casino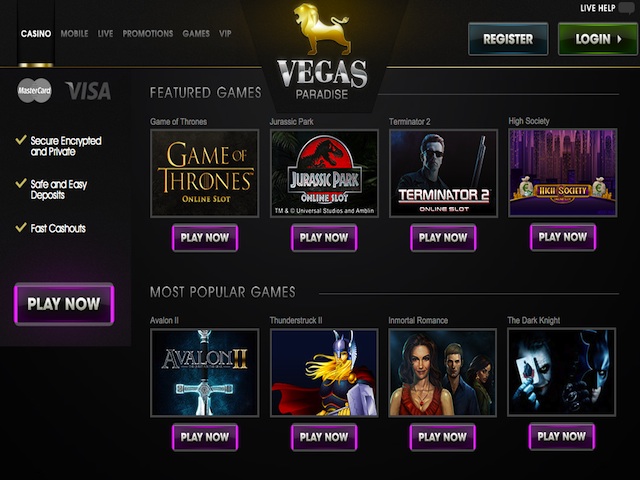 Play Avalon 2 Slot At
Vegas Paradise
Good Variety Of Games From NetEnt, MicroGaming & Others
100% Match Bonus Up To £200 On 1st Deposit t&c's apply 18+ begambleaware.org
Licensed by the UK Gambling Comission
Play Here